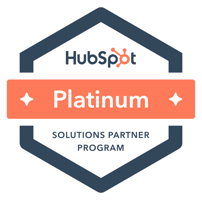 Your Marketing Solution Partners
You deliver innovation in a precise and efficient manner. Your marketing partner needs to do the same.
Legal Tech Media Group is dedicated to delivering results for every stage of your organization's growth. Our team of industry experts specialize in the strategic and tactical execution you need.
Ready to take the next step and grow your business?
What our customers are saying
I want to thank you for all the help on setting up our HubSpot CRM. We've had several HubSpot portals for over 4 years for our sales team, and it was not until now that we've ever had any value from them. In just 3 months, we're already getting productivity data that we've never seen before, and we're more efficient thanks to the sequences, tasks, and
documentation
you've built for us.
LTMG is a strategic business partner that I would recommend to any business looking to increase visibility and ultimately close business.
We have worked continuously with LTMG, and its predecessor LVS, for over 15 years to build our business in the legal vertical. They helped us define our initial positioning, establish solid relationships in the market, and guided our content development and tactical execution to achieve a solid position of recognition and leadership within our space.
We were super lucky to meet up and link up with LTMG. They have an incredible amount of knowledge in our space and the entire industry. Thank you for helping us grow and expand over the years.
LTMG has made it easy and affordable for us to finally have a consistent marketing department!
The true value of the Mastermind program is Cathy's intuitive understanding of your ultimate goal.
There was an objective down the road for where I wanted to be, and
Cathy used her tremendous amount of industry-specific knowledge, relationships, and connections to help me get there.