HubSpot Services
Pairing HubSpot's software with LTMG's expertise and strategies creates a well-oiled machine and value beyond your imagination.
Inbound Marketing Strategies and Tactics
HubSpot Onboarding and Integrations
Data Services and Reporting
Sales Growth and Enablement
Customer Success and Expansion
Tech Stack Audit and Recommendation
Say Hello to the Complete Marketing Solution
Standing out against the competition and noise requires innovative strategies. From helping you develop your carefully researched buyer personas and mapping the customer journey to initiating inbound campaigns, LTMG is here to guide you to execution. The LTMG team combines HubSpot expertise with intimate knowledge of the legal tech vertical to help you scale your customer acquisition.

LTMG works with you to attract new prospects and engage with them at scale. Impactful marketing builds meaningful and lasting relationships with customers and prospects and is a key to growing your organization.




HubSpot and LTMG: a perfect match

Your marketing requires more than just lead generation. If they're not managed and nurtured properly, they won't become customers. The HubSpot ecosystem makes it easier than ever to attract the right prospects and create lasting relationships on the channels they prefer. HubSpot's automation capabilities ensure that you deliver the right information to the right person at the right time, every time.
Let Us Do the Heavy Lifting
Getting started with a new CRM or software can be a daunting task - especially when paired with reaching your business goals. As the HubSpot Platinum Solutions Partner, our experts know what it takes to implement and integrate HubSpot pain-free and effectively. LTMG handles the heavy lifting and education to get your business set up for success within the HubSpot ecosystem, so you can get to fully leveraging HubSpot's functionality and seeing value from your new toolset.
As your company begins using more and more applications, your need for connected experiences multiplies. Bottlenecks, inefficiencies, and poor customer outcomes occur when teams operate with siloed information and manual processes. LTMG empowers your marketing, sales, and service teams to create a frictionless customer experience by connecting all your data to one platform - HubSpot. Keep your data in-sync across all of your systems, operate with a single source of truth for your business, empower cross-functional analytics, and automate critical business processes.
How much time, money, and data are you losing because your tech stack solutions are not integrated. Do you have a single source of truth for your customer data?
LTMG helps you increase efficiencies and reduce unnecessary actions, all while making the integration and migration simple and painless. Let us help you get started on your road to success.
LTMG has helped multiple tech clients integrate their applications with HubSpot CRM. Using extensive built-in API's HubSpot can receive information from your application that can be immediately utilized by marketing, sales, customer success, and operations teams.
Start Ahead of the Game From Day One
For your marketing and sales communications to reach your audience and successfully nurture your prospects, you need operational processes like integrations, reporting, contact management, lead scoring, and form strategies functioning properly. LTMG's technical experts know HubSpot inside and out and specialize in platform audits. LTMG can scrub and clean your data, and establish processes that will increase efficiency and results.
LTMG ensures your portal is configured and integrated correctly for your unique success from day one. Your custom reports and dashboards will provide executives, marketing and sales personnel, developers, and others with a deep understanding of performance while providing insights to optimize your strategy for the future. With LTMG's assistance, you will unleash the power of HubSpot's diverse automation options, saving time and maintaining consistency through all interactions.
Cultivate Relationships and Close Deals
In today's market, buyers spend more time researching their options and are more informed than ever before. Your sales team needs to be prepared to step up and meet that challenge. When sales meets your prospects where they are with the correct information and guidance, your reps are enabled to nurture prospects into customers and advocates. LTMG knows the power and impact of an effective sales enablement and growth strategy, how to foster better relationships, and nurture leads to conversion.

Close the loop between your sales and marketing teams.
Buyers today expect a consistent and frictionless sales process. This means that total cohesion between your systems, technologies, and team is required. With HubSpot, LTMG aligns this crucial relationship. By leveraging data from your CRM, our team of experts works with you to evaluate sales strategies and identify opportunities for growth. With LTMG as your sales enablement partner, you can expect a clean database of contacts and refined processes to ensure your sales team can focus on what matters to them: closing deals.
The Customer Journey is Complex
Customers today expect personalized and rapid service, but many companies struggle to keep up. How well you serve your customers is at the core of your business's growth. LTMG will help you leverage HubSpot's robust functionality to better serve your customers and enable your team to focus on proactive outreach. With HubSpot and LTMG, you will be better equipped with the tools and information you need to best serve your customers so you can retain and expand them.
LTMG understands the role that customer success plays in achieving sustainable organizational growth. With a platform like HubSpot and support from LTMG, you can easily recognize when current customers are ready to enter an upsell or cross-sell pipeline, solidifying a continued conversation and a repeat customer.
Check-Ups For Your Platforms
HubSpot portal audit: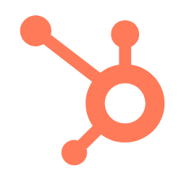 If you've recently begun managing your company's HubSpot account - or you can't remember the last time you reviewed and deduped your HubSpot instance, - it's time for a portal audit. LTMG examines every aspect of your HubSpot portal. We review your pipelines, automations, contact and company databases, workflows, and sequences to tidy and improve your operations. LTMG guides you through updating and auditing your overall actions within HubSpot to ensure you have consistency and a well-oiled machine.
Google Analytics audit:
A fully functioning and optimized Google Analytics account is what every intentional business should aim for. But to what level can you trust the data as your business grows and evolves? LTMG ensures you have correctly configured Google Analytics so you are always one step ahead of your competitors. LTMG scans your Google Analytics account to ensure it is correctly attributing traffic to the proper channels and campaigns, tracking meaningful data and reporting on the right goals so you can grow and scale your business faster.
HubSpot CMS audit: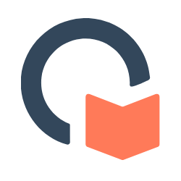 How well does your website speak to the legal vertical? Is it speaking, or barely whispering? LTMG will evaluate all of the tools in your CMS Hub including mobile optimization, smart content, website pages, design manager, themes, templates, consistency, site performance, and more to ensure your website is properly reflection your messaging and helping you convert visitors into prospects and customers. Through a CMS Hub audit, you affirm a frictionless customer experience and journey while establishing a well-ranking website.