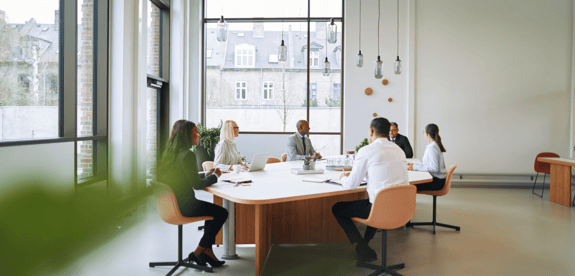 About Us
The only business agency you will need


Legal Tech Media Group (LTMG) is a full-service business consulting and marketing agency dedicated to delivering results at every stage of your organization's growth. We work with innovative legal tech companies who want to grow their presence and market share.
Why Choose LTMG?
We're different than your average agency. We've worked with legal tech vendors at every stage of their journey, from go-to-market strategy to opportunity development. LTMG knows what it takes to build and maintain successful channels, from reseller relationships to bar associations to integration partners.We not only know who to talk with, we know how to put these programs into action. LTMG covers thegambit of expertise for all your needs.
Legal Technology Publishing
LTMG, through its Legal Tech Publishing (LTP) division, creates expertly curated buyers guides in legal technology and is considered the expert in this space.
LTP produces eBooks to guide lawyers and legal professionals through the maze of legal technology. The LTP Team, consisting of leading industry professionals who have worked directly with a wide variety of legal tech solutions, delivers informative use cases and valuable insights. LTP is dedicated to amplifying the Legal Tech community's voices and helping legal professionals better navigate the complex and evolving world of products and services available to lawyers. In so doing, LTP highlights your potential benefits and dispels many of the myths and misconceptions surrounding legal tech-related costs, services, and capabilities.
LTP partners with Above The Law to distribute the buyers guides. Click here for an example.