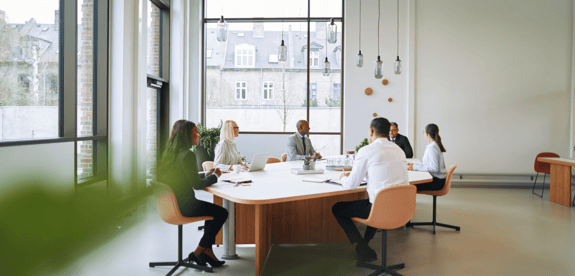 The Next Phase of Your Business
Subject Matter Expertise will drive exponential growth


In today's market, few companies can evolve with DIY marketing alone. If your company has outgrown DIY marketing, then you need to build a scalable marketing program with a subject matter expert who knows how to sell legal tech.
What does a Subject Matter Expert bring to the table?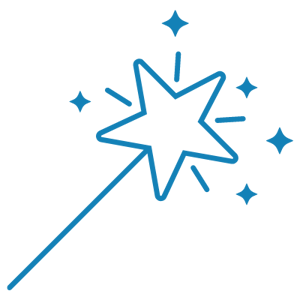 A subject matter expert will have broad and deep experience from working in the field at law firms, in legal tech, and/or at agencies or in other industry-relevant roles. As such, they will be very familiar with the legal business landscape, the types of lawyers and buyers that make up your audiences, and with the strategies and process of developing a well-rounded, integrated marketing program.
More specifically, they will be able to hone your audience to the most profitable targets, curate your marketing mix, and refine your sales process to meet the unique needs of your customers.
Having gotten your business to this point, you likely have a good idea of who your customers are and how you can market to them. Now you need to become efficient to get to the next phase of growth. This means cutting out wasted ad spend while increasing your reach, improving sales performance, and maximizing the lifetime value of customers.
An SME will be able to educate you on your audience, including where and how to best reach them with your marketing. They can also advise you on the sales cycle and the stakeholders involved in your prospects' purchase decisions to increase sales conversions, purchase sizes, and to better align your solutions with client needs.
What you need from a
Subject Matter Expert
The consulting industry is growing faster than ever along with the tools and opportunities for marketing a business. With such a diverse field of options, finding the right person or firm can be daunting. Fortunately, there are a few criteria that can help to narrow the search and ensure a successful outcome.
Experience with Legal Tech
Marketing to lawyers is not for the faint of heart.
Lawyers are unique buyers; any sales and marketing strategy must be tailored to their buying cycle, their personalities, and their needs and limitations. A subject matter expert must therefore have experience marketing to lawyers or there will be a steep learning curve that will delay any results you hope to achieve.
Knowledge & Expertise with the Issues and Opportunities you are facing
Whether implementing a CRM like
Hubspot
, re-branding, or running inbound marketing campaigns, it is important that SMEs have successfully executed similar projects before. Marketing tools and strategies have become increasingly complex and SMEs need to be skilled up in the projects they plan to execute.
Professional Experience
Does an SME have experience achieving results in a consulting role or have they led teams in a corporate capacity? Both have their merits and separate skills sets which you can deploy depending on your primary objectives. Similarly, what levels of seniority have they served in? This will not only impact cost, but also their approach to managing teams and leading efforts.
Culture Fit
SME's need to build organizational support for their strategies by creating synergy with existing leadership and their efforts. They must also effectively communicate, train, and lead existing staff in implementing new procedures and mindsets. To do these, they must be able to adapt to team dynamics and prioritize a client's company
culture
.
Personal Drive & Commitment
SMEs that are driven by curiosity, challenge, and collaboration will generally outperform those who are working towards a paycheck. Does an SME have a history of finding novel, creative solutions to challenging projects? Finding an enthusiastic, out-of-the-box SME can reinvigorate the company culture and drive growth by leaps and bounds.